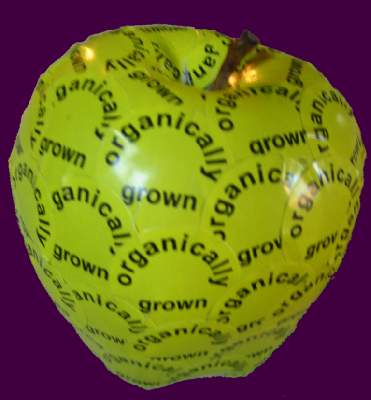 back in seattle with sarah today,
hung out in her temporary studio,
then picked up some stickers from
PCC to make some work for July's
Urban Dwellers show at Priceless
Works Gallery. living on orcas has
given me a new appreciation of
where food comes from. i've visited
organic farms, helped harvest laven-
der and berries, and have been eating
a lot of fresh-from-the-ground produce.
as i applied these stickers, i thought
about life in the city, the complicated
supply lines that keep people alive.
it felt good to put so much intention
into a work, and i think something of
that feeling comes through in the ob-
ject which seems to glow with its own
light. a shining clear moment...